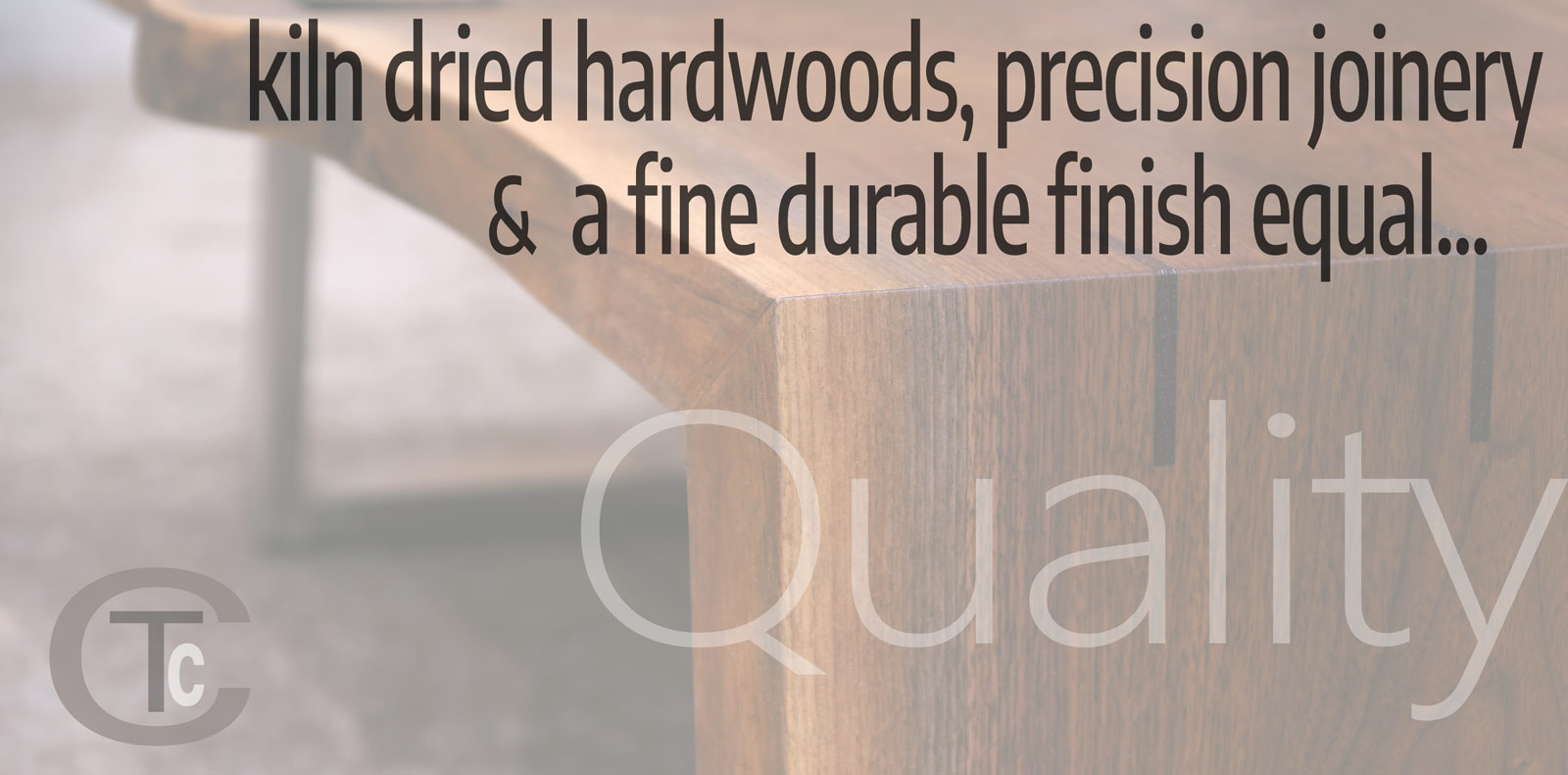 ---
Quality Solid Wood Tables & Table Tops
Quality is everything. Our company was built around the idea that true generational quality can be offered at a fair price point. There are absolutes and basic facts when it comes to making tables, tops and other surfaces the right way from solid wood and we follow the established best practices to assure our clients long term satisfaction. We actually protect their reputations as furniture suppliers by basic understanding and appreciation of the natural characteristics of "wood". Solid wood remains a "living thing" and is subject to seasonal wood movement and understanding and appreciating this fact allows us to offer the quality end product our clients depend on. That final quality in any solid wood surface is dependent on three main items, the wood itself, the joinery and the final finish.
Kiln Dried Hardwood Perhaps the most important factor is the wood itself and we use only select kiln dried hardwoods as anything else is complete folly and will lead to tables and tops coming apart in a very short time frame. This leads to very unhappy customers which is not good for our customers or for their clients. In this era of woodworkers using so called "air dried wood", we pledge that every single board or live edge slabs has indeed been kin dried to 6-8% moisture content, to the core. In fact, we do not trust anyone else when it comes to drying our rescued live edge slabs and we dry every slab in one of our own kilns to assure quality.
The joinery, which in the case of table tops means glue joints, must be perfect to prevent future failures. There is nothing stronger than a glue joint that is machined to precision and clamped correctly with premium wood glue. No amount of dowels, fasteners, dominoes, bowties or other methods that scream "a hope and a prayer" will prevent an improper glue joint from coming apart. The exception is with waterfall tables that must be splined do to their being half end grain due to the 45 degree cut being mated together. Our joints are all dry fit to assure square and tightness of fit and before being glued up which assures quality. The quality of our glue joints is guaranteed.
The third item is the final finish. In our opinion, there is not a better finish for any solid wood horizontal surface than polyurethane. We use what we consider to be the finest polyurethane in production today. Our finish is durable, offers easy damp rag maintenance, will not yellow or crack and will never exhibit water rings. The finish is not a thick coat of plastic and allows the grain to remain apparent on most textured hardwoods. We feel that there are a slew of finishes being used today such as thick lacquers, "pour-overs" and epoxies that should never be used on solid wood surfaces as the seasonal wood movement will begin to tear them apart in short order. No end user will ever be happy with a finish that begins to fail in a season or two.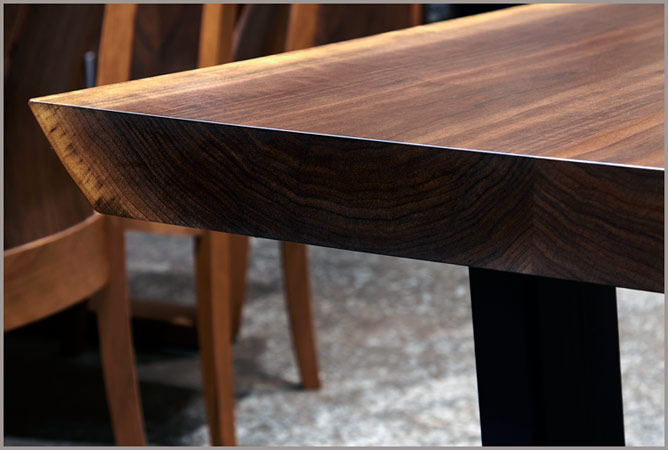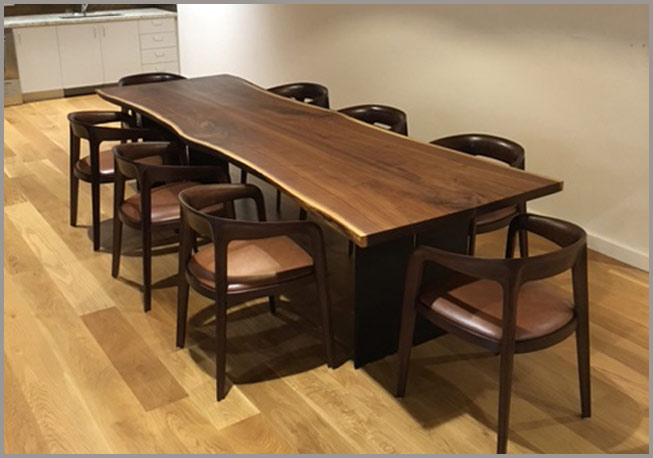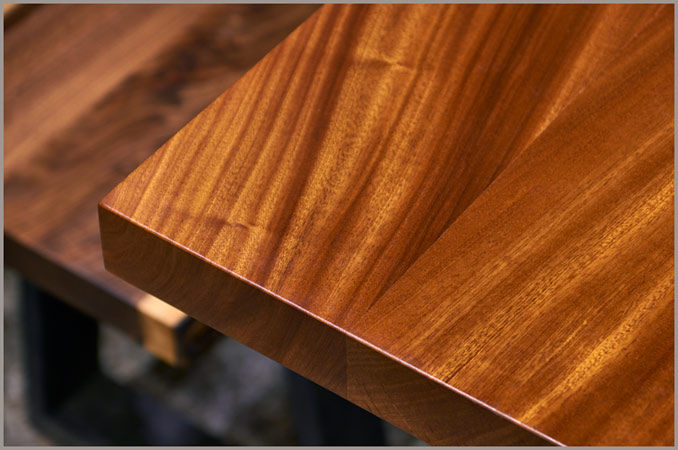 To Summarize: This began as a short post but the issue of quality deserves attention and as a company that strives for client satisfaction, we felt a longer more detailed explanation of our table top manufacturing ideals and products was justified. We plan on being in this for the long haul and we can only assure that by offering the finest quality at price points that our clients can profit on. Some things will never change like glue, joinery, the importance of kiln drying and seasonal wood movement but we are always on the lookout for production efficiencies that keep our pricing in check while increasing quality, if possible, while maintaining our quick lead times.
For further information or to receive a quote on your next conference table, communal dining table or restaurant table job, contact us at sales@customtablecraft.com or 224-484-9069. Please feel free to register your company below as we do only sell our solid wood products to the trade.
---
Register with Custom Table Craft
---
Become a dealer or registered designer for our solid wood tables and tops